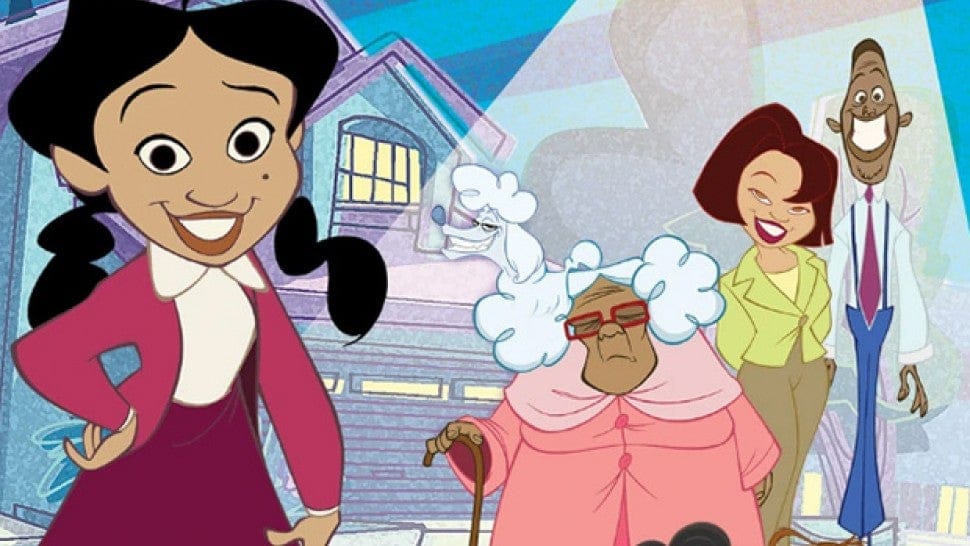 Disney Plus Brings The Proud Family Back
Disney Plus Brings Back "The Proud Family Series". With episodes from 2001-2005 that use to air on the Disney Channel. It is available to stream on the Disney Plus platform.
Disney confirmed ordered a new series, of the popular Black animated tv series. With the fun adventure of being a teenager and dynamics between her friends and family.
The new Disney Plus series "The Proud Family: Louder And Prouder,". As all know it will have the same cast from the original. Cast members including (Kyla Pratt as Penny Proud). Tommy Davidson and Paula Jai Parker as her parents, Oscar and Trudy. Disney Plus brings great animated shows we all love and enjoy.
Nostalgia Place A Big Role
With being a huge of the show back in the early 2000's it does make you good. Knowing the show you fell in love with is making a comeback. Now I don't expect to be like old times, with jokes and tone has changed over the course of years. This can be a great way for Disney to make revive old material to rebrand it for the new generation. Well just have to see where 'Louder and Prouder" takes the new series. But I would say it's smart to move to bring back all the previous characters from the original show.
As that being said looks like Disney want to keep it like the old days. Penny's friend Zoey Howzer, played by Soleil Moon Frye. Cedric the Entertainer will play as Uncle Bobby. We know Childhood TV shows can change over the course of years. Just like animated shows from Nickelodeon "Rugarts: All Grown Up". How it wasn't better than the original Rugarts. This really got fans wondering what kind of approach the new series "Louder And Prouder' will bring.